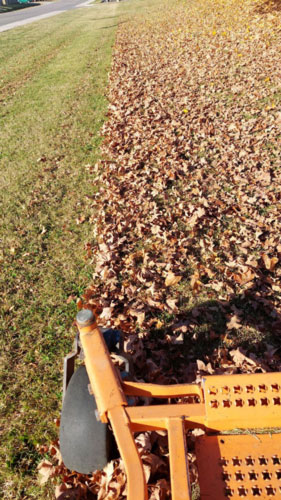 As the leaves are falling and the grass is slowly going dormant for the winter, it is important to mulch or remove the leaves from the lawn to prevent bare spots in the spring. One of the great benefits from mulching the leaves is Free Fertilizer. This free fertilizer will help keep you lawn alive through the winter, it will also enrichen the soil for the next growing season. Healthy soil produces a healthy lawn.
Whatיs included with a leaf clean up?
* Blowing leaves into the lawn from driveways, side walks, porches, garden beds and street sides.
* Leaves will then be mulched up into tiny pieces with a commercial grade lawn mower. These tiny pieces can then break down easily into the lawn.
Other fall services recommended:
* Gutter cleaning
* Tree pruning
* Shrub trimming
* Perennial plant trimming
* Mulch installation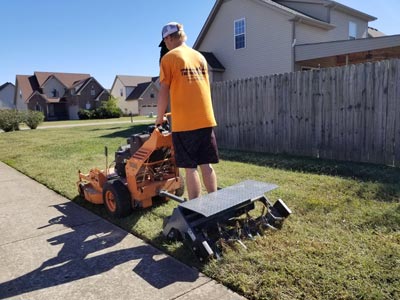 We make sure the outside of your home or business looks beautiful. From the grass, to the bushes, to the fencing around your property, don't worry we got you covered!
Lawn Mowing

Landscaping

Spring Clean up

Mulch installation

Fencing and Decks

Lawn Care

Tree & Shrub Trimming

Fall Clean up

Aeration

Storm clean-up